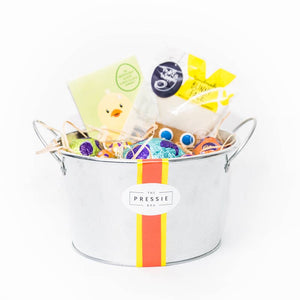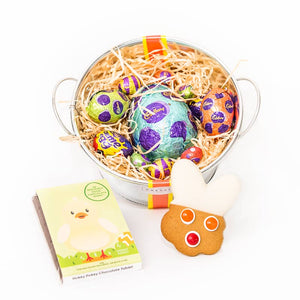 Easter Gift Baskets For NZ Delivery
PREORDER NOW - Available to be sent from 29th March 2023

Our Eggtastic Easter Gift Basket has the perfect mix of Easter treats!
Each basket includes: 
(2) iconic Cadbury creme eggs
(2) small Cadbury hollow eggs
Molly Woppy Gingerbread Bunny  face
Hokey Pokey Chocolate Tablet from The Seriously Good Chocolate Company
Gift Card with your personalised message included.
Please read our information about our Easter Order Cut Off Dates to ensure your order reaches it's destination on time.
Delivery Information
Delivery Locations
We deliver our range of gifts, hampers & baskets across the whole of New Zealand. Click on a link below to see what we deliver to your area…

Please note: this is an evolving addition to our website, so do not panic if you do not see your destination below! We can assure you, that we deliver to every single location that is in our beautiful country.