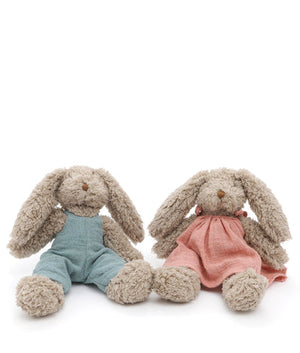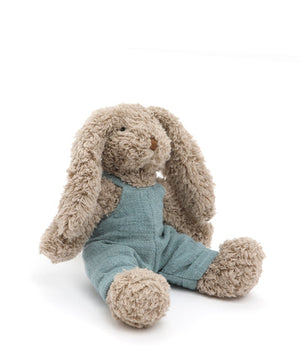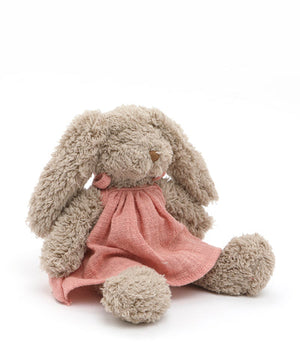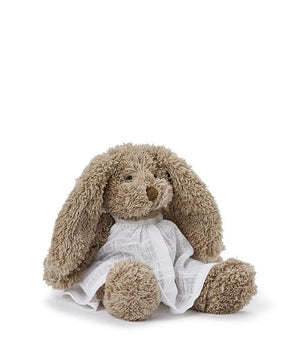 Perfectly soft, and perfectly sized for little hands to hold - a Baby Honey Bunny is a timeless, lovely gift! 

Nana Huchy was established in 2003 by Lucy Morrison in Melbourne who curates classic toys made from beautifully soft materials & produced with superior quality – a nod to Nana & the things she used to craft. 

Your Baby Honey Bunny comes wearing a dusky pink dress, white dress or blue overalls. To wash your Bunny, remove their outfit and simply pop Bunny in a cold gentle machine wash, followed by a rub down to dry or place Bunny outside in a sunny spot to warm up. 

These beautiful Bunnies are sold separately or you can purchase more than one colour.  We will gift wrap your Bunny free of charge for any occasion, or you can add a Bunny to one of our new baby gift baskets to add some extra snuggly love for a new wee babe. 
Delivery Information
Delivery Locations
We deliver our range of gifts, hampers & baskets across the whole of New Zealand. Click on a link below to see what we deliver to your area…

Please note: this is an evolving addition to our website, so do not panic if you do not see your destination below! We can assure you, that we deliver to every single location that is in our beautiful country.