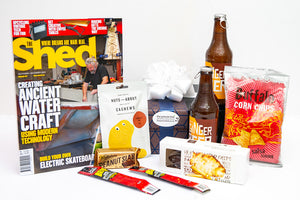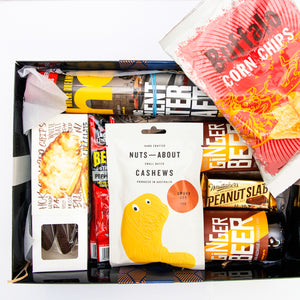 Our number one seller gift basket for men - and it's easy to see why!

This gift box contains: 
Seriously Good Chocolate Fish + Chips
Nuts About - Smokey Joe Cashew Nuts *please note we are currently substituting these nuts with Herb + Spice mill cashews
Gift Card with your personalised message
Comes stylishly presented in a suitable male design, finished with ribbons & a handcrafted bow.
*box design may vary according to availability
Delivery Information
Delivery Locations
We deliver our range of gifts, hampers & baskets across the whole of New Zealand. Click on a link below to see what we deliver to your area…

Please note: this is an evolving addition to our website, so do not panic if you do not see your destination below! We can assure you, that we deliver to every single location that is in our beautiful country.