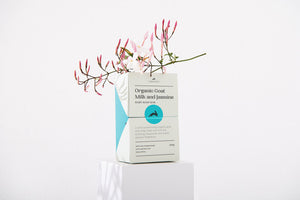 In our opinion, there nothing more special than the amazing smell of a new baby! 
This allergen free, mild moisturising soap has a soothing chamomile lather with a subtle jasmine fragrance, making bath time relaxing + enjoyable. 

Proudly NZ made
Triple milled to last longer
EDTA and SLS free (no nasties!)
Palm Oil Free
No animal testing
100gm bar
Delivery Information
Delivery Locations
We deliver our range of gifts, hampers & baskets across the whole of New Zealand. Click on a link below to see what we deliver to your area…

Please note: this is an evolving addition to our website, so do not panic if you do not see your destination below! We can assure you, that we deliver to every single location that is in our beautiful country.